Pay Per Click or PPC is an online advertising model used to direct traffic to websites, where advertisers pay the website owners when the ad is clicked. Sponsored ads you see at the top of Google's search results page that is PPC advertising. When an online user clicks on the ad, the person lands on your site and you only pay the search engine a little fee.
PPC Campaign Management
In PPC Campaign you are allow to use different kinds of platforms to show your ads on Smartphone's, tablets, and other devices or Besides, you can also specify certain settings within your PPC campaign, like the times or day you want your ad displayed, locations that you want to target and how much money you want to spend per day. With PPC campaigns, you can put your Ads directly in front of people who are searching queries on Google, Yahoo, Bing or any social media network such as Facebook, twitter.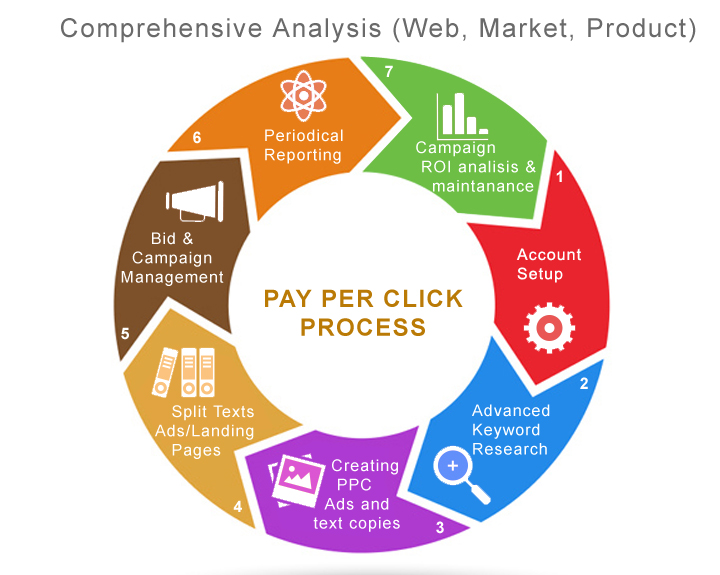 This advertising also includes mobile ads and remarketing options. As Being a PPC advertising company we provide a great range of PPC advertising services, including:
PPC Landing Page Creation
Creating Ad Copyright And Ad Campaign Set Up
Paid Search Strategy Implementation
Increased Paid Traffic
Better Leads And Sales
Improved ROI And Reduced CPC
Bid Management And Re-Targeting
Successful PPC campaign management needs a greater level of understanding that doesn't come from just reading blogs or books, but comes from many years experience in managing Pay Per Click campaigns for companies and that the level of experience you get with Outshine solutions. We are dedicated to providing the utmost level of PPC campaign management at cost-effective prices and make sure that your PPC campaign is a success, from keyword research and campaign set-up, monitoring and management to measurement and reporting. We do broad keyword analysis for your business, and name those keywords that will provide you a great number of enquiries.