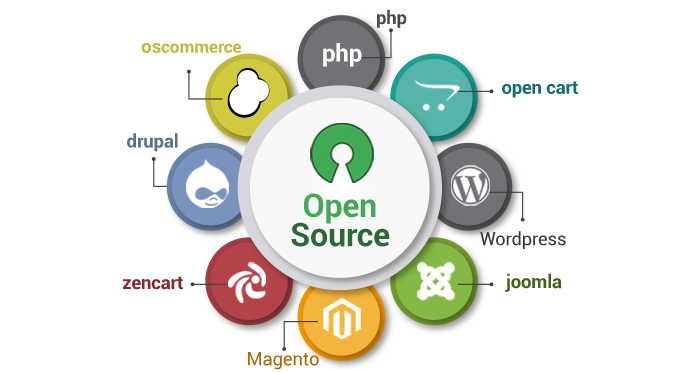 Business around the world has excelled with using Open Source's since years now. The open source applications are a best way to save time and start a business very simply with low cost. Therefore, for the client, the overall development cost reduces drastically as compared to parallel proprietary technologies. Using our open source development services, you can simply enhance your website performance and functionality in various ways.
Our team of website developers and programmers are expertise in the field of open source development since many years and hence they can construct and craft perfect web solutions for your online business site using the perfect Open Source Platform.
Benefits of Open Source Developement:
Cost savings that range to 40% or 50% in comparison to products, which are developed from scratch
Rich pool of source code available for speedy web application development
Provides higher performance and allows extensive customization
Offers better functionality and higher constancy
Provides wide repository of plug-ins & modules
We understand your online business importance and give you a scalable, modern, cost effective Open source solution with 100% work satisfaction.