Connection that last are built in the
inbox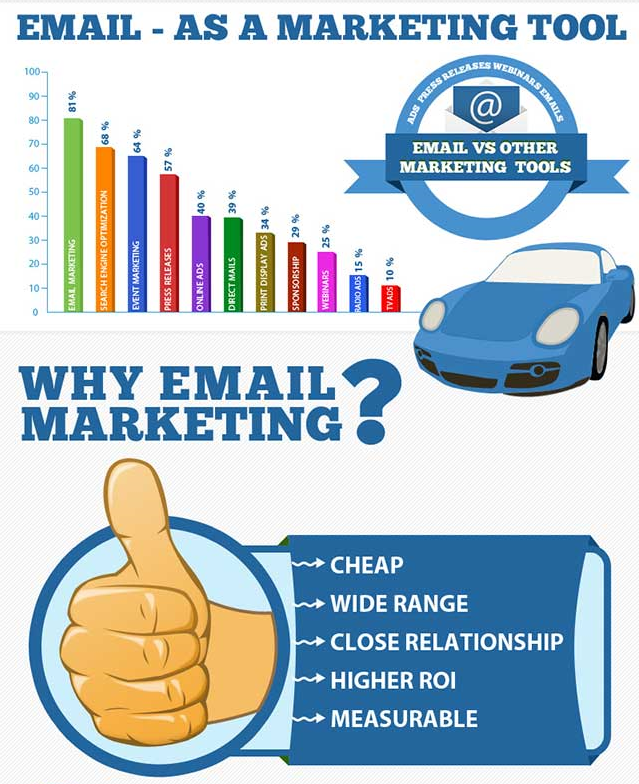 Email is perfect for keeping your brand top of mind and staying connected with those who make a purchase, read your blog or meet you in person. And when you join the community where email automation began, you get access to all features and a team that's 100% devoted to your success.
A simple and basic Email tool, It simplifies Email marketing by creating an easy platform which consists of only a few steps: Upload List, Upload Campaign and Send. Analytical outputs such as tracking emails, number of clicks, links etc. are also available with this tool.
Every one of our templates is responsive and mobile-friendly. Your email will look great whether it's read on a PC, tablet or a Smartphone. Design it once and it automatically adapts to your reader's screen size.
Some benefits of direct form of marketing are
Low cost
Saves communication and turnaround time
Quick way to get fresh traffic as well as repeat visitors
Create brand recognition
Boosts personalized email marketing
It encourages targeting of traffic